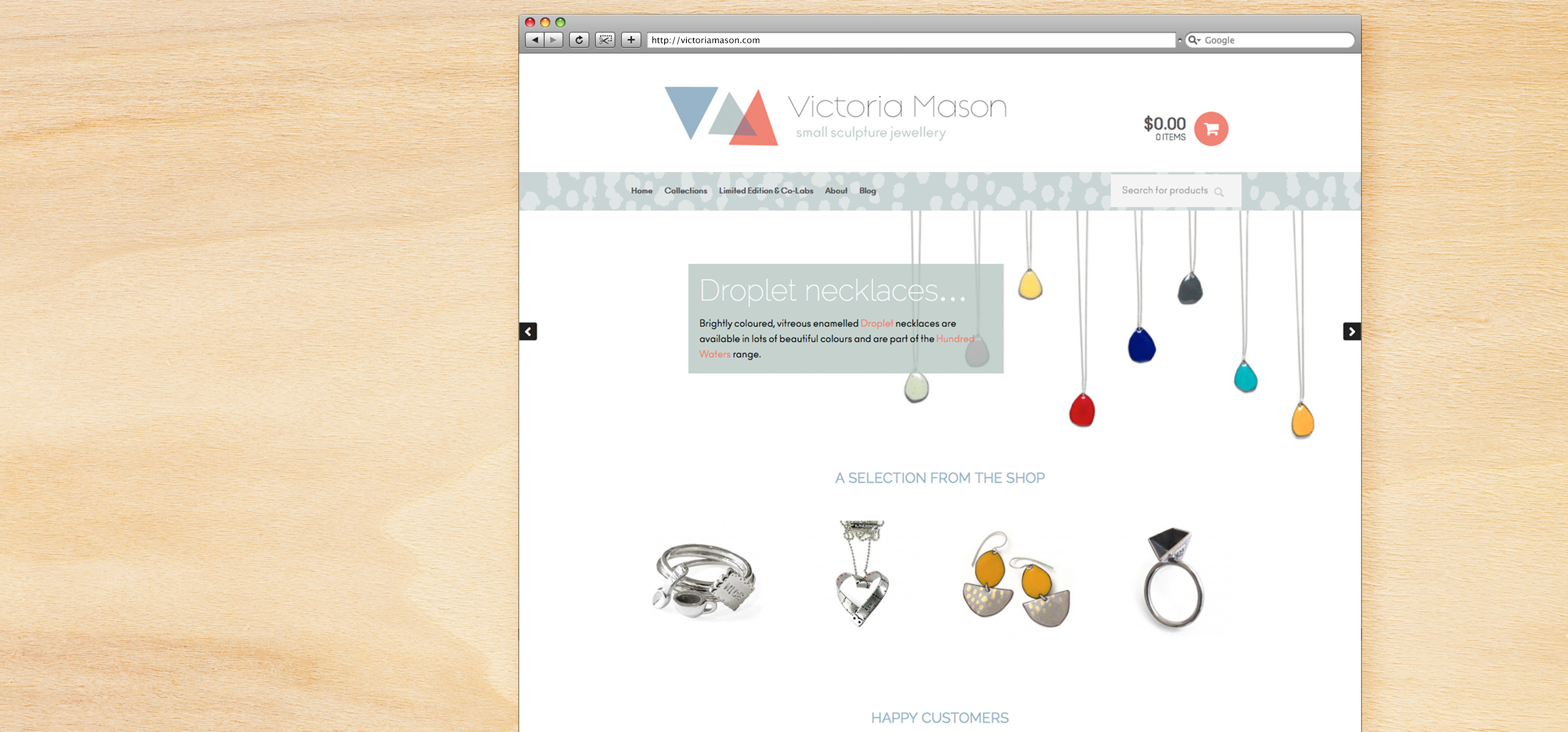 I'm lucky to call Victoria Mason a good friend, and she was also my previous landlord when we shared a delightful studio together in her shop on Gertrude Street, Fitzroy.
Victoria asked me for some design advice about a new logo, and from there things progressed to the packaging for her pieces and then onto her e-commerce website. We worked together with Hugh Campbell at Highbrow Interactive to set up the WooCommerce for WordPress system.
Victoria's workshop has since moved into the iconic Nicholas Building in Swanston Street, Melbourne. Thankfully too, you can always visit her online shop for access to her cute and thoughtful designs.
Victoria Mason Jewellery | Visit website

Visual identity, e-commerce website and packaging design
Responsible for: Graphic design, information architecture, website production.
Print production and packaging stamp design: The White Studio
Website development: Highbrow Interactive