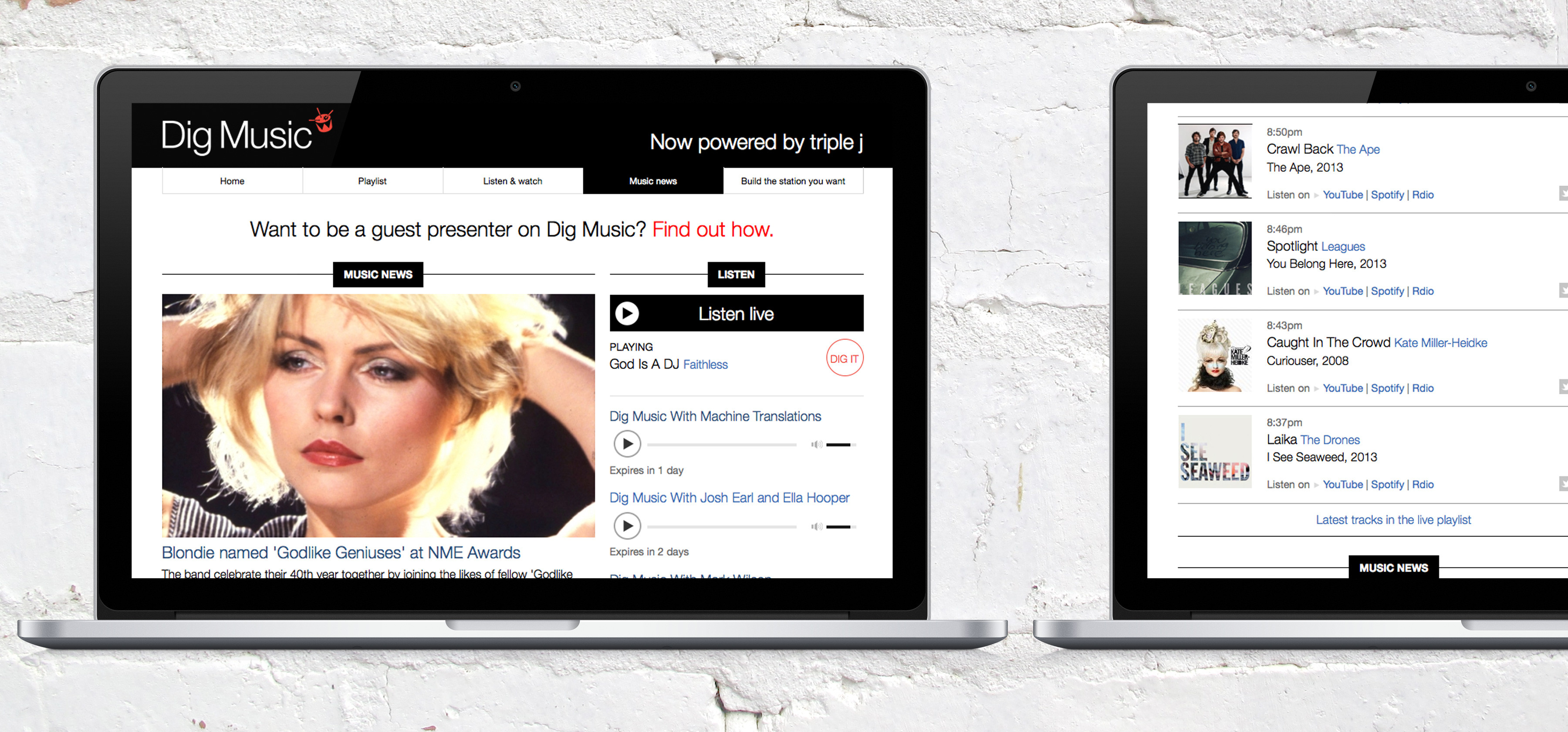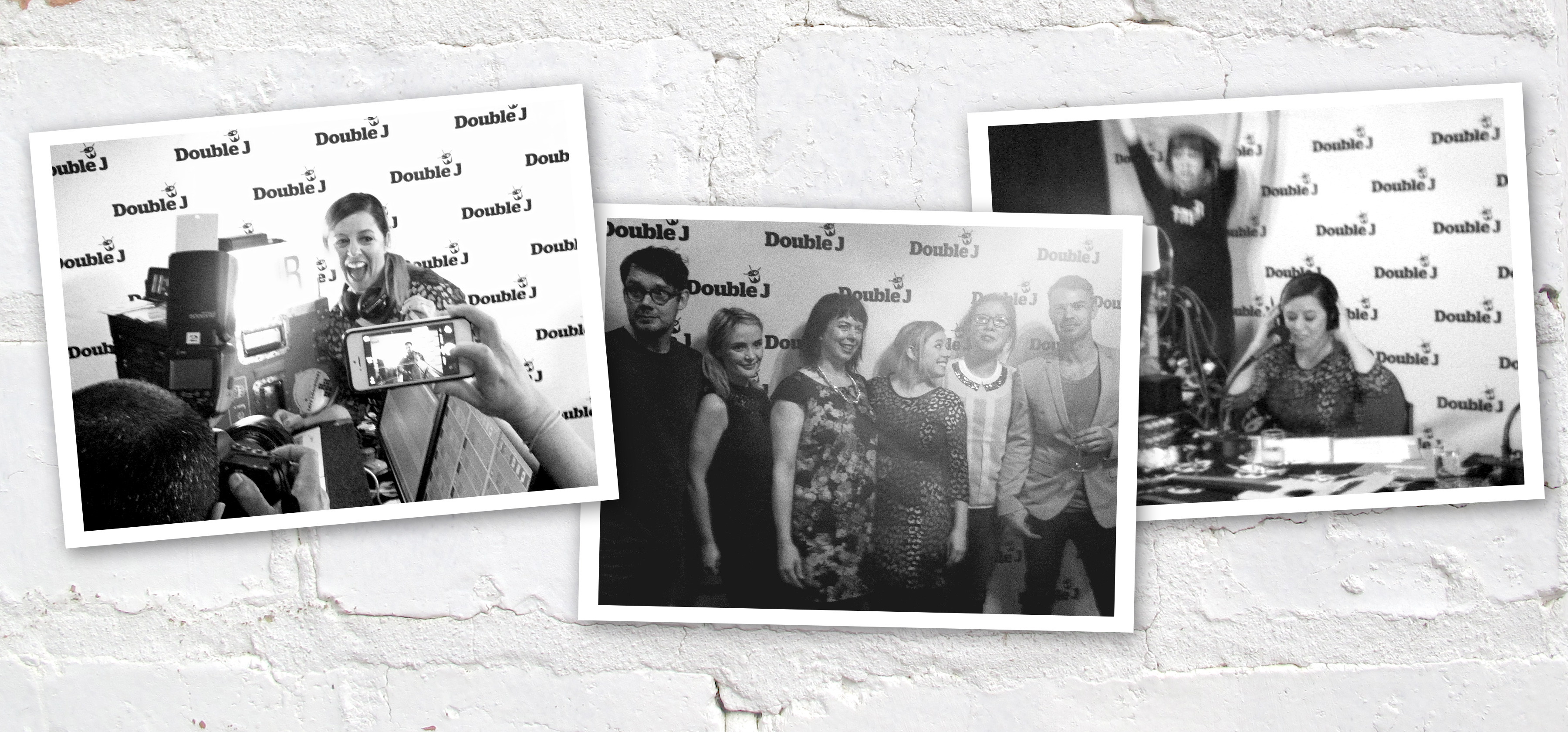 ABC DIG Music was the ABC's first national digital station and it was dedicated to playing contemporary music (I was also lucky enough to design the original website in 2008!). Fast forward to 2013, a large gap in listenership was identified — those who's musical tastes have grown beyond the youthful cultural palette of triple j. So in order to broaden Dig Music's programming and target that particular market, the resources behind triple j were leveraged and the network metamorphosed into Double j — the music destination for triple j graduates and disenfranchised commercial radio listeners.
The lead up…
Prior to the trial launch and public announcement, the website needed to be reworked, and from a UX design perspective this transitional space was a hybrid of the past and the future glimpses of what was to come. It combined a modified visual aesthetic to hint at the new brand, it continued to publish relevant content as well as exciting new audio content. And, integral to the station reaching its full potential, there was a two-pronged approach to user research and ideas gathering, where various features enabled ABC to learn what listeners wanted from the new station.
Some were:
Prominent and persistent call-outs for suggestions and comments

A 'Dig It' button alongside song lists and band names allowing people to express what was popular as well as what was unpopular
An online survey
A page dedicated only to regular updates about the station
weekly newsletter and feeds
Facebook or Twitter pages for extra info
as well as discussion with other trial listeners
A call-out for radio talent
Five second polls
There was a lot going on! In addition, a contextual enquiry was conducted with radio listeners to gain personal viewpoints on the current national radio offering, personal preferences, discovery, and listening habits.
The launch of Double J has had a large impact on the radio and music landscape in Australia, offering variety and giving a voice to its audiences. I'm so proud to have been a part of it!
ABC DIG Music X triple j = Double J Network Trial

Trial website launched December 2013 / Double J launched April 2014.
(NB. I did not work on the Double j website)
Responsible for: Information architecture, UI design, rapid prototype and user testing, listener research.